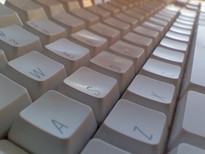 Touring By Keyboard
blog  /blɔg, blɒg/ [blawg, blog]
noun, verb, blogged, blog·ging.
noun 1. a Web site containing the writer's or group of writers' own experiences, observations, opinions, etc., and often having images and links to other Web sites.
(www.dictionary.com)
I thought I'd share my experience setting up the
Nine Stop Non Stop Blog Tour for
A Warm Winter Tail
kicking off Monday, October 1st, 2012. That's five days from now! Yippee!
If you've never been involved in coordinating a blog tour, maybe something here will help you when it is your turn behind the wheel.
Order of events:
1. Sylvan Dell Publishing's promotional director asks for any blog contacts I have and creates an email list incorporating their contacts and mine (N.B., their list was longer).
2. Sylvan Dell Publishing emails all contacts asking if they would be interested in hosting me on a tour and/or reviewing the book. Positive responses are copied to me and the promotional director provides an Excel spreadsheet with information about the host and their website. We decide to run a contest in which one reader who visits each site and comments will be eligible to receive a free copy of A Warm Winter Tail and a plush animal featured in the book.
3. I research blogs belonging to each positive respondent and then follow up via email with them being careful to include something personal about their blog and how A Warm Winter Tail fits their mission.
4. As their responses come in, I create a calendar with one day for each blog. Of course, in a few cases, respondents want the same day so a little careful adjusting is necessary. I create a separate email folder called "Blog Tour." How exciting!
5. Based on my requests, Sylvan Dell Publishing sends Advanced Reader Copies (ARCs) to hosts as needed. (They are so helpful!)
6. After reading ARCs, hosts who will post interviews email their questions to me.
7. I begin to draft interviews, collect links for photos, and draft a guest posts being careful to provide unique answers to similar questions whenever possible. This takes a lot of thought and careful writing.
8. I send answers and posts to hosts and start promoting the tour
9. I wait until October 1st when the fun begins. This is the hardest part.
After the tour, I will post what I learned so stay tuned.
Here are my hosts and their blogs. I SURE hope you visit, comment, and win!
Monday 1st: Robin McCoy at
www.inspiredbysavannah.com
2nd: Casey McCormick and Natalie Aguirre at
http://www.literaryrambles.com/
3rd: Sue Heavenrich at
http://archimedesnotebook.blogspot.com/
5th: Anastasia Suen at
http://asuen.com/blog/
Monday 8th: Nancy Shaw at
www.nancyshawbooks.com
11th: Wendy Lawrence at
www.thefamilythatreadstogether.com
12th: Jennifer Rumberger at
www.jenniferrumberger.com – winner announced!
15th: Debra Diesen at
http://jumpingthecandlestick.blogspot.com/
Thank you to all my hosts and Sylvan Dell Publishing!
If you have coordinated a blog tour, tell me what you learned!