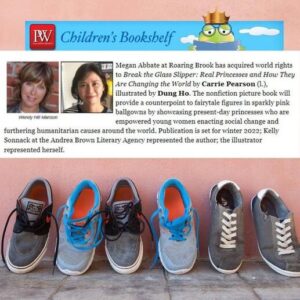 I'm so excited to share the news of this upcoming picture book that I am authoring. Expected to launch in late 2022, the book is an anthology of princesses living in our current times who are accomplishing surprising and important things. They are deploying their positions and communities to make new laws, help the environment, further women's causes, change the status of women in their countries, advocate for children, engineer solutions for systemic problems and much, much more.
The book has been a journey — they all are, in my experience — and I will share more about this in coming weeks.
Today, let's be excited that before long 14 new role models will be available for children to emulate and the princess narrative will be turned on its crown.